Can You Take Metronidazole When Pregnant?
Metronidazole is an antimicrobial agent commonly prescribed for the treatment of bacterial vaginosis, a condition that can cause symptoms like itching, discharge, and odor. But is it safe to take this treatment during pregnancy? Let's explore the evidence from various sources.
Metronidazole's Effect on Pregnancy
Metronidazole, a medication commonly used to treat infections, was found to cause birth defects in some early animal studies. However, these findings were inconsistent and difficult to replicate in later research.
When it comes to its effects on humans, particularly during pregnancy, the available data does not suggest an increased risk of congenital malformations, preterm delivery, low infant birth weight, intrauterine death, or complications for newborns following exposure to the drug during pregnancy.
Guidelines for Metronidazole Usage in Pregnancy
Some authorities advise against use during the first trimester, especially in high-dose regimens.
In the second and third trimesters, use should be reserved for cases where local palliative treatment has been inadequate.
The decision to use the drug should be based on a careful assessment of the benefits and risks.
Effect of Metronidazole on Preterm Birth Delivery
Treating bacterial vaginosis with metronidazole during pregnancy is effective and offers no teratogen risk.
The benefit of metronidazole in reducing preterm birth was demonstrated when combined with other antibiotics.
Metronidazole and Breastfeeding Considerations
According to healthcare guidelines:
It is okay to take metronidazole while breastfeeding.
It might make the milk taste metallic but is unlikely to cause side effects in the baby.
It's best to take metronidazole only for a short time, and if longer use is needed, consult with a healthcare provider.
What is the Impact of Metronidazole on Fertility?
There's no clear evidence to suggest that taking metronidazole reduces fertility in either men or women.
Additional Considerations About Metronidazole in Pregnancy
Several studies:
Explored the effects of metronidazole on pregnancy outcomes.
Included studies on the lack of evidence for cancer due to the use of metronidazole.
Showed reduced incidence of preterm delivery with the drug.
Metronidazole can be used for bacterial vaginosis during pregnancy, but caution is advised, especially during the first trimester. The decision to prescribe this medication should be based on a thorough evaluation of the individual case, considering the type of infection, the stage of pregnancy, and the potential risks and benefits.
Exposure to Metronidazole at any stage in pregnancy would not usually be regarded as grounds for termination or additional fetal monitoring, but clinicians must consider all risk factors when performing case-specific assessments. It is also safe for use during breastfeeding, with some considerations. Always consult with a healthcare provider for personalised recommendations.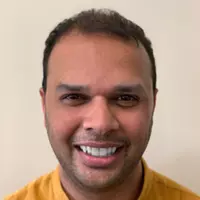 This content has been written and checked for quality and accuracy by
Mohamed Imran Lakhi
Content Administrator
Published on: 11/08/2023
Updated on: 23/08/2023