What is the Menopause?
Menopause is an inevitable condition that usually affects women between 45 and 55. On average, in the UK, women reach the menopause at the age of 51.
A gradual drop in the female sex hormone oestrogen causes it. This hormone is responsible for influencing female characteristics and regulating the reproductive cycle. As the levels of this hormone taper, a number of significant changes occur.
Ovulation and periods gradually decrease in frequency. Periods cease completely between the ages of 50 and 55.
---
How is Menopause diagnosed?
If you suspect you are menopausal, arrange an appointment to see your GP.
Your doctor will ask you when your last period was, the symptoms you are experiencing, how often these symptoms occur and their severity. From the information you provide, your doctor can provide advice on managing your symptoms and suggest a number of possible treatments.
While explaining the symptoms you are experiencing is usually enough to determine a diagnosis, your doctor may request you to undergo testing to ensure there is not an underlying cause to your symptoms. Possible tests may include:
Blood tests
Lipid profiling
Liver and kidney function test
Thyroid function test
pH test
There are also home test kits, such as the SelfCheck Menopause Test Kit, which look for the hormonal changes in your urine.
---
What are the symptoms of Menopause?
The severity of symptoms and their impact differ between women.
Common symptoms of the menopause include:
Anxiety
Difficulty concentrating
Hot flushes
Low libido (sex drive)
Mood swings
Night sweats
Sleeping difficulties
Vaginal dryness
If you are experiencing symptoms of menopause which interfere with your lifestyle, speak to your GP about possible treatments available.
---
How is Menopause treated?
Depending on which stage of menopause you are going through, whether you have had all or part of your womb removed, and how much your symptoms interfere with your life. You should discuss the options with your doctor to determine the right course of treatment for you.
Hormonal replacement therapy (HRT) can be used to increase the levels of the hormones lost during menopause - particularly oestrogen. The two main types of HRT are combined HRT and oestrogen-only HRT.
Combined HRT is usually prescribed for menopausal women who still have their wombs. This treatment contains oestrogen and a progestogen. The oestrogen in this medicine replaces that which is lost during menopause. If uncontested, however, the oestrogen can increase the thickness of the endometrium, which may increase the risk of endometrial cancer. To counteract this, a progestogen is added.
Oestrogen-only HRT is usually recommended for those who have undergone a hysterectomy - a surgery to remove the womb.
There are a variety of different formulations available, each requiring a different regimen.
Moreover, potential risks should be evaluated on a case-by-case basis. You should consult your doctor for personal, professional advice on the most suitable treatment.
What menopause treatments are available?
At Prescription Doctor, we offer a range of treatments for menopause, including tablets - such as Novofem - and the topical treatment Oestrogel.
One of our online doctors can determine which menopause treatment is right for you and issue a prescription if they find it suitable.
During your treatment for menopause with HRT, your doctor will schedule follow-up appointments to ensure your treatment is still effective and discuss when your treatment can be stopped.
Speak to your doctor if you notice any changes while taking HRT.
---
Additional resources:
10 questions about the menopause answered
Authored By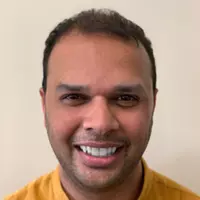 Imran Lakhi is the superintendent pharmacist and founder at Prescription Doctor. He has been at the core of our team.

Published on: 28/02/2019
Reviewed By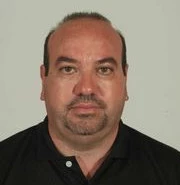 Dr. Giuseppe utilises his extensive experience in general practice to ensure the accuracy and safety of the website's content.

Reviewed on: 27/04/2023