What is Fucibet Cream Used For?
This comprehensive Fucibet Cream use guide provides detailed information about what Fucibet Cream is used for, its application, and special considerations for adults, and pregnant women.
Fucibet Cream is a medicinal product that combines two active ingredients: fusidic acid, an antibiotic, and betamethasone valerate, a type of corticosteroid (steroid). Together, these ingredients work to treat specific skin conditions like eczema or dermatitis by killing bacteria and reducing inflammation.
What Does Fucibet Cream Do?
Fucibet Cream is primarily used to treat:
Conditions where the skin is inflamed (eczema or dermatitis) and also infected by germs (bacteria).
The antibiotic component kills the germs causing the infection, while the corticosteroid reduces swelling, redness, or itchiness of the skin.
How to Use Fucibet Cream?
Application Method: Fucibet is for external use on the skin only. It should be rubbed gently on the affected area, avoiding the eyes.
Dosage: The usual treatment time is up to 2 weeks, applied twice daily. The correct amount can be measured using a fingertip unit.
Fucibet Cream Uses: Special Considerations
During Pregnancy
Pregnancy Considerations: Fucibet should not be used during pregnancy unless prescribed by a doctor.
Breast-feeding Considerations: Fucibet may be used by breastfeeding women but should not be applied to the breasts to avoid accidental ingestion by the infant.
Warnings and Precautions
Duration of Use: Do not use the cream for more than 2 weeks to avoid bacteria becoming resistant to the antibiotic and to avoid potential side effects.
Avoid Specific Areas: Do not use Fucibet on open wounds, sensitive areas like nostrils, ears, lips, or genitals, or on thin skin, skin ulcers, broken veins, or acne.
Conclusion
Understanding what Fucibet Cream is used for and how to use it properly is essential for effective treatment. This guide highlights the key aspects of Fucibet Cream, including its primary uses, application methods, and special considerations for different age groups and conditions.
By adhering to the guidelines provided in the patient information leaflet and consulting with healthcare professionals, users can maximize the benefits of Fucibet Cream for treating inflamed and infected skin conditions.
For more specific information or personalised guidance, always consult with a healthcare provider or refer to the official Patient Information Leaflet.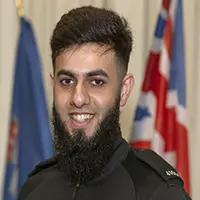 This content has been written and checked for quality and accuracy by
Adil Bhaloda
Content Administrator
Published on: 17/08/2023
Updated on: 24/08/2023