Where can I buy finasteride in the UK?
If you've been looking for a hair loss treatment, you've likely come across Finasteride - sometimes sold as the brand Propecia. Finasteride is a common treatment for androgenic alopecia in men, and there have been numerous studies that demonstrate its effectiveness in slowing down the rate of hair loss.
While the use of finasteride for male pattern baldness is licensed in the UK, it is not available on the NHS for male pattern baldness. Moreover, finasteride isn't available over the counter, so you would need a private prescription from a GP before you can buy it.
If any site or pharmacy or even individual offers you finasteride without needing to see a prescription, do not buy from them; they won't have checked that this is the right drug for you, and you won't know if the drug itself is actually what you intended to purchase. It is simply too dangerous to go down this route.
So, where can you buy Finasteride in the United Kingdom?
Your Local Pharmacy
After seeing your GP to talk through the different hair loss treatments available to you regarding your hair loss, you may be prescribed finasteride. If this is the case, you can take your prescription to any pharmacy to have it dispensed.
Do remember that unless your finasteride is required urgently, it could be a few days before you are able to go back and collect your prescription; it will depend on whether your pharmacy has finasteride in stock.
Some pharmacies are able to deliver your medicines to you, if you'd prefer. Though it's important to point out that not all pharmacies deliver prescriptions.
A Private GP
If you make an appointment with a private GP rather than an NHS one, then you may be able to be prescribed finasteride and buy it from the GP at the same time as your appointment.
This is convenient and time effective, but it is a costly way to go about obtaining finasteride, and you will need to consider those costs carefully before committing to an appointment.
An Online Pharmacy
Buying finasteride, or any drug, online can be a difficult thing to do. Although easy and convenient, the internet is awash with websites that should be avoided because they are offering poor advice or they are selling drugs in a dangerous way.
At Prescription Doctor, you can be completely sure that you are buying from a legitimate online pharmacy. We have access to medical doctors who can prescribe and advise, and you can ask as many questions as you need to.
If you already have a prescription from your GP, we can assist with that to ensure you have the drugs you need. The medication you buy from Prescription Doctor will be in date and authentic, which is a hugely important piece of information to check if you choose to buy elsewhere.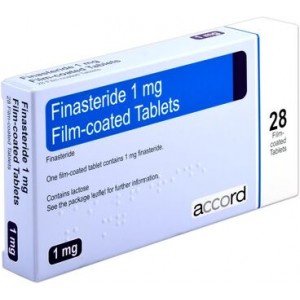 Rated 0 out of 5 based on 0 reviews
Rated 0 out of 5 based on 0 reviews
Slows hair loss
Promote hair growth
Available from a UK registered pharmacy
More info
Conclusion
As long as you have a prescription for finasteride, there are a number of options open to you as to where you might buy the drug from.
Some options cost more than others, and some take more time. Which you choose is down to your own preferences, but for convenience, online pharmacies are often the best choice.
Authored & Reviewed By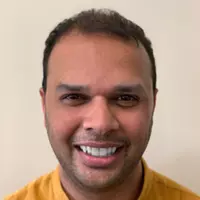 Imran Lakhi is the superintendent pharmacist and founder at Prescription Doctor. He has been at the core of our team.

Published on: 01/11/2019 Reviewed on: 13/07/2023