How we are regulated
Despite the UK having robust regulations for online prescriptions, many people are unaware of them and express caution when using online services for their health.
We understand these concerns and believe you should be careful when using any online service for your health. You should only use reputable services which are regulated by authoritative governing bodies.
Our credentials are listed below. You can read more about what these regulations mean by clicking the links.
---
Approved to sell medicines online
Al Muhsineen is authorised by the Medicines and Healthcare products Regulatory Agency (MHRA) to sell medicines online.
MHRA Company Number: C48379
As of the 1st of July 2015, websites in the UK which sell medicines to the public must be registered with the MHRA and show the EU Common Logo on their website.

---
Registered UK pharmacy
Al Muhsineen (trading as prescriptiondoctor.com) uses a GPhC registered pharmacy in England to dispense medicines and medical devices.
GPhC Registration number: 1099351

Superintendent Pharmacist: M. Lakhi (2060586)
Al Muhsineen are regulated by the NPA - a trade association which regulates community pharmacies to ensure the highest standard of care.
---
Al Muhsineen is a UK registered company
Prescription Doctor (prescriptiondoctor.com) is owned and operated by the UK registered company Al Muhsineen Limited and is subject to UK company law.
Companies House number: 06749046
Registered office: 254 First Floor, Shearbrow, Blackburn, England, BB1 8DS Telephone number: 0208 191 7477
---
Data protection
We abide by UK data protection laws and the GDPR to ensure that all sensitive data is handled responsibly.
Al Muhsineen is registered with the Information Comissioners Office (ICO).
ICO registration number: ZA776177
Our website is GeoTrust certified to ensure connections to our website are secure and encrypted.
Our website is compliant with Payment Card Industry Data Security Standards (PCI DSS).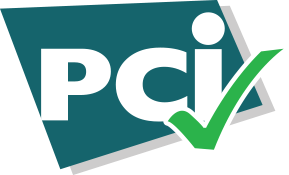 We do not store card details on our servers.
You can see more about how we use data in our privacy policy.
---
Nominet registration
prescriptiondoctor.com is registered with Nominet.
Nominet is a regulatory agency for UK domains.
---
TrustPilot
We have been rated Excellent by our customers on TrustPilot.