How Long Does Emla Cream Take To Work?
Emla Cream is a treatment option for premature ejaculation (PE), a common ejaculation problem. If you've never used it before, you may be wondering how quickly can Emla cream help treat premature ejaculation?
This article will provide a comprehensive understanding of the Emla cream efficacy, as well as timing, duration, long-term use, and factors that may influence its effectiveness. Read on to find out the answer to how long does Emla cream take to work?
Speed of Action
Emla cream is a local anaesthetic that should be applied to the sensitive area at the head of your penis, around 20 minutes before sex.
Emla cream should start to work in around 15 to 20 minutes.
Emla cream absorption time is about 15 minutes. You should wash it off after this time.
It doesn't take long for Emla cream to work, but it needs a little time to absorb.
Treatment Duration
Emla cream is not a long-term solution for PE, but it can be used when you want to have sex without worrying about ejaculating quickly.
Emla cream half-life is around 10 to 150 minutes.
You should only use Emla cream if you've been diagnosed with PE. After using Emla cream for a few months, you should discuss with your doctor whether it's working for you.
Don't apply Emla cream on broken skin, rashes, or wounds.
Long-term Use
Emla cream is not a cure for PE. It's best to speak to a doctor about PE treatment options to see which is best for you to take long-term.
You can use Emla cream for as long as it remains effective, as long as you don't get bothersome side effects.
Risks and Benefits of Long-term Use
The risks of using Emla cream long-term include:
local skin reactions, such as paleness, redness, or swelling
a mild sensation of burning or itching
tingling in the area which applied
irritated skin
The benefits of using Emla cream long-term include:
not having to wait long after application
improved control over when you ejaculate
increased sexual confidence
makes sex more enjoyable, as you aren't focusing on ejaculating too soon
Dosage and Factors Affecting Efficacy
You only need to apply a pea-sized amount of Emla cream for it to be effective. Applying more won't make it work better, but could increase the risk of irritation.
What to Do If You Find the Dose Ineffective
If you find Emla cream ineffective in treating PE after trying it a few times, speak to a healthcare professional. They may recommend a different PE treatment, such as Priligy.
Conclusion
Emla Cream works in around 15 to 20 minutes and should be washed off around 15 minutes after application. It makes your penis numb, so you are less likely to ejaculate earlier than you want to.
If you have PE, you can speak to a doctor or prescriber about your treatment options. This way, you can get specialist advice regarding your symptoms and long-term use of Emla cream.
Authored By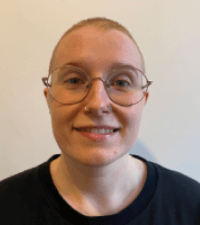 Hannah is a medical content writer who utilises her nursing expertise alongside her passion for writing healthcare content.

Published on: 06/11/2023
Reviewed By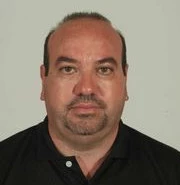 Dr. Giuseppe utilises his extensive experience in general practice to ensure the accuracy and safety of the website's content.

Reviewed on: 16/11/2023