Where Can I Buy Ventolin Inhalers?
There are always times in your life whereby the unexpected happens. It is also typical that, during these times, your local doctor's surgery is unlikely to be open when you need it the most.
When this happens, you might find yourself worried that you may need to wait up to two weeks for an appointment – and then you might have to take time off work to make the appointment itself. Below, we give you the alternatives as to where you can Ventolin online.
What Is Ventolin?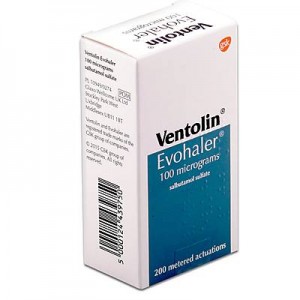 Ventolin is a reliever inhaler for asthma which contains a short-acting beta2 agonist (SABA) called salbutamol. It works by relaxing the muscles and opening the medium and large airways in the lungs and is often used to relieve the symptoms of asthma attack. Ventolin inhalers are incredibly effective, often working within 15 minutes.
Inhalers are generally grouped together by their colour. The colour of the inhaler is typically an indication of its action or purpose. Reliever or SABA inhalers, such as Ventolin and Airomir, are usually blue. So many users simply refer to them as "blue inhalers". Long-acting beta2 agonists (LABAs), such as Serevent and Atimos are usually green. Corticosteroids, such as Clenil Modulite, Qvar, Pulmicort and Flixotide are brown.
It is also called Salbutamol, named after the active ingredient in your inhaler - although this is generally not used with the wider public.
You can buy Salbutamol in tablet form, in capsules or as a syrup – thus, Ventolin is usually associated with the inhaler only.
Can I Buy Ventolin Over The Counter?
Ventolin is not suitable for everyone and an assessment will first need to be determined to check whether you are likely to have an adverse effect to this treatment.
That's why, even though salbutamol and Ventolin are extremely unlikely to cause any severe side effects, they cannot be given over the counter.
Where Can I Get Ventolin From?
Before you can get Ventolin or any other blue reliever inhalers, you first need a face-to-face appointment with your doctor. Your doctor will assess your asthma and issue a prescription for Ventolin or another blue inhaler if they deem it appropriate for you.
You can then take the prescription to a pharmacy for them to dispense. A pharmacist will then dispense your Ventolin inhaler.
You will need to pay a prescription charge unless you have an exemption certificate such as a HC2 or HC3. These certificates can offer partial or full help for health costs.
However, life has a way of interfering with our plans and you might find that you are often simply too busy to return to your GP for refills of your prescription. And, because Ventolin is not available over the counter, you can quickly find yourself in the unfortunate position of having no inhaler when you need it the most.
Can I Buy Ventolin Online?
If you are struggling to see your GP or local pharmacy, using an online pharmacy is a good alternative.
Since 2006, trained professionals can prescribe medication where there is a need and the requirements of the patient are met. This relieves many of the issues that can come alongside traditional prescribing methods, such as lack of time or even embarrassment or stigma faced by patients.
In these cases, Prescription Doctor is able to provide customers with a private online consultation, through the use of a questionnaire.
Our online doctor can review your consultation and determine your suitability. If the treatment is suitable, a private prescription will be issued for our UK pharmacy to fulfil.
All items dispensed from our UK based, GPhC registered pharmacy are dispatched in discreet, tamper-proof packaging. If your order is approved before 3pm, your item could be dispatched the same day for a next-day delivery.
It is important to note that, wherever you buy Ventolin inhalers, you should only ever buy them from a source you can trust. Your medication should only ever come from licensed manufacturers and wholesalers, which we at Prescription Doctor are proud to offer.
Authored & Reviewed By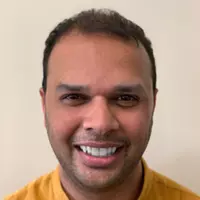 Imran Lakhi is the superintendent pharmacist and founder at Prescription Doctor. He has been at the core of our team.

Published on: 04/10/2019 Reviewed on: 18/05/2023