How Long Does Colgate Duraphat Take To Work?
This article looks at Colgate Duraphat's efficacy, timing, duration, long-term use, and factors that could influence its effectiveness. So, how quickly can Duraphat 5000 help treat tooth decay? - keep reading to find out.
Speed of Action
Duraphat is a 5000ppm fluoride toothpaste used to prevent tooth decay.
There isn't a time frame for how quickly Duraphat works. This is because it's not treating a condition, but preventing it.
Duraphat absorption time is around 1 to 2 minutes. It's absorbed during brushing and works best if you don't rinse.
Duraphat will start to work immediately, but it may take a few weeks to get the best effect.
Treatment Duration
Duraphat should be used 3 times daily, after each meal.
Duraphat half-life is only relevant if you ingest some of the fluoride. It doesn't have a half-life when used in brushing. If you do ingest some, the half-life is 2 to 9 hours.
Duraphat should only be used if you're over 16 years old. It shouldn't be taken alongside fluoridated water and salt, or if you're allergic to any ingredients in the toothpaste.
How Long Should You Use Duraphat Toothpaste For?
Duraphat is safe and recommended for long-term use. A pharmacist or doctor will need to check your intake of fluoride before use and again if your situation changes.
You can use Duraphat for as long as you need. It can replace your normal toothpaste. You might stop using Duraphat if you're no longer at risk of tooth decay.
Risks and Benefits of Long-Term Use
The risks of using Duraphat long-term include:
a small chance of burning sensations in the mouth
an accumulation of fluoride in the body (if you're also ingesting other products that contain fluoride)
The benefits of using Duraphat long-term include:
reduced risk of tooth decay
less trips to the dentist
strengthens enamel to protect teeth
prevents bacteria growth
Dosage and Factors Affecting Efficacy
Duraphat works best if you use it:
after meals - eating or drinking right after you've used Duraphat can significantly reduce its efficacy
3 times a day
Remember to spit out excess foam to avoid fluoride consumption.
What to Do If You Find the Dose Ineffective
Duraphat only comes in one dose (2cm each time you brush). If you're still getting tooth decay or other dental symptoms, speak to your dentist.
Conclusion
Colgate Duraphat is a preventative toothpaste, so it'll work right away, with an absorption time of 1 to 2 minutes but taking it for a long time will give you the best effect. Speak to your dentist or a prescriber about the long-term use of Duraphat.
We also have a range of dental care treatments available, as well as additional resources and support around Duraphat use.
Authored By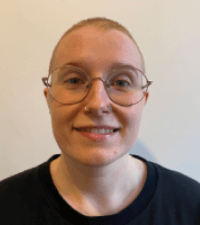 Hannah is a medical content writer who utilises her nursing expertise alongside her passion for writing healthcare content.

Published on: 10/11/2023
Reviewed By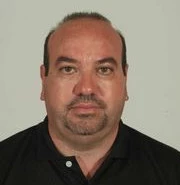 Dr. Giuseppe utilises his extensive experience in general practice to ensure the accuracy and safety of the website's content.

Reviewed on: 16/11/2023