How Long Does Priligy Take To Work?
Priligy is a medication used to treat premature ejaculation (PE), a common ejaculation problem. If you've never used Priligy before, you may be wondering how quickly can Priligy help treat premature ejaculation? or how effective is Priligy?
This short guide looks into the timing, duration, and efficacy of Priligy, as well as any factors that may influence its effectiveness.
Speed of Action
Priligy is a tablet containing the active substance dapoxetine. It should be taken 1 to 3 hours before you have sex.
You should start to see the effects of Priligy within 1 to 3 hours. It can last up to 12 hours.
Priligy absorption time is quick, taking around 1 to 2 hours to absorb.
Priligy doesn't work immediately. You'll need to wait a few hours for Priligy to reach its full effect.
Treatment Duration
Priligy shouldn't be taken more than once a day.
Priligy half-life is approximately 20 hours.
Priligy should not be taken by:
men under 18 or over 65
women
Speak to your doctor or prescriber after 4 weeks or 6 doses, to see whether you should keep taking Priligy. You should then have a Priligy check-up every 6 months.
Long-term Use
You can take Priligy as long as you need to, but you should have regular check-ups with a healthcare professional.
Priligy is safe for long-term use, as you aren't likely to be taking it every day.
Risks and Benefits of Long-term Use
Risks of long-term use of Priligy:
fainting or dizzy spells
low blood pressure on standing
mood changes
headaches
Benefits of long-term use of Priligy:
lasting longer during sex
improved control over when you ejaculate
increased sexual confidence
makes sex more enjoyable, as you aren't focusing on ejaculating too soon
Dosage and Factors Affecting Efficacy
The recommended dose of Priligy is 30mg, which can be increased to 60 mg by your doctor. You may only be able to take 30mg if you have other health conditions or take certain medications.
Swallowing Priligy whole with a full glass of water can reduce the risk of fainting.
Taking more Priligy than you've been prescribed may cause nausea and vomiting. Speak to your doctor if this happens.
What to Do If You Find the Dose Ineffective
If you find your current dose of Priligy ineffective, wait until you've tried it for 4 weeks, or 6 doses. Your body may need time to adjust to the new medication. Speak to your doctor if you still find your dose ineffective after this.
Conclusion
Priligy takes 1 to 3 hours to work and can last for up to 12 hours. You can only take one dose of Priligy a day.
If you have PE, you can speak to a doctor or prescriber about your treatment options. This way, you can get specialist advice regarding your symptoms and long-term use of Priligy.
Authored By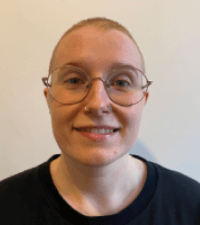 Hannah is a medical content writer who utilises her nursing expertise alongside her passion for writing healthcare content.

Published on: 06/11/2023
Reviewed By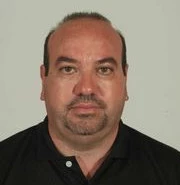 Dr. Giuseppe utilises his extensive experience in general practice to ensure the accuracy and safety of the website's content.

Reviewed on: 16/11/2023