How much does PrEP cost per month?
What is Pre-Exposure Prophylaxis (PrEP) and what is it used for?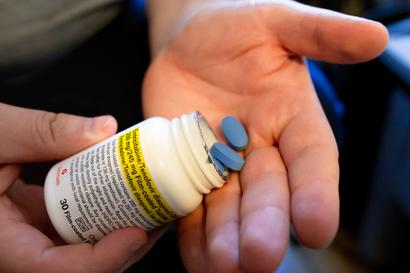 Pre-Exposure Prophylaxis or PrEP is a combination pill containing two antiretroviral medicines (used to treat HIV). PrEP is taken as a protective medicine, by people who are HIV negative and want to reduce their risk of getting HIV.
The two medicines in PrEP are Tenofovir Disoproxil and Emtricitabine. They belong to a group of drugs used to treat HIV infection. Even though these medicines do not cure HIV, they work by entering the immune cells of the body and preventing the HIV pathogens from multiplying and damaging other cells in the body.
Who is PrEP for?
PrEP is for people who have a higher risk of getting HIV and would like to protect themselves against HIV infection. Some examples of people in high risk groups for getting HIV are:
Sex workers
IV drug users
Men who have sex with men (MSM)
Transgender people who have sex with men
People who have casual sex partners and do not know their HIV status
People who have sexual partners from countries with a high HIV prevalence
Is PrEP available on the NHS?
In the last 3 years, PrEP has been available on the NHS in some regions as part of a clinical trial, where you will first have to meet the eligibility criteria. There were about 200 sexual health clinics approved for PrEP trial recruitment across several regions in England. The trial closed recruitment in July 2020 and funding for a new free PrEP service on the NHS began in October 2020.
The new free PrEP service means from October 2020, most people will have general access to free PrEP from their local sexual health clinics, as long as they meet the new criteria. Under the new NHS PrEP service, to be eligible for free PrEP, you should be over 16 years old and match any of the following criteria:
You are HIV negative but had unprotected sex in the last 3 months and are likely to do so again in the next 3 months
You are HIV negative and are likely to have sex with an HIV positive person(s) with a detectable viral load
You do not currently know your HIV status but you are sexually active and are likely to be in a high risk group for getting HIV
You will also be tested for HIV and other STIs, and have other blood tests to check your kidney function, each time you go to the sexual health clinic to get more PrEP.
As the new NHS service only just started in October 2020, it is unlikely that all sexual health clinics in England will already be set up for this service, so you may be put on a waiting list while they get up to speed with the new NHS PrEP service.
If PrEP is not yet available in your local sexual health clinic on the NHS, you can still buy it legally from private clinics or online pharmacies.
If you are thinking about buying PrEP privately, speak to your doctor first.
Why should I speak to my doctor before starting PrEP?
Before starting PrEP, it is important to speak to your doctor who will be able to assess your risk and help you stay safe and healthy while on PrEP. During your visit, a few things your doctor would like to know are:
All your health conditions.
If you use condoms during sex – they can provide you with free condoms.
The number of sexual partners you have – past and current.
All medicines you are currently taking - you can check out medicines that could interact with PrEP here.
Your doctor would also be able to provide information on:
How to lower your risk of getting HIV.
Common side effects of PrEP and what to do if you experience them.
The effectiveness of PrEP.
Regular testing for HIV and STI, including where and when to get tested.
The importance of blood tests to check your kidney function before and during treatment with PrEP.
What is the cost of PrEP?
The total cost of taking PrEP involves the cost of PrEP tablets, the cost of regular HIV/STI tests and blood tests to monitor your kidney function, and the cost of additional protection to lower your risk of getting HIV.
Although the NHS has recently started providing free PrEP after the success of their 3-year PrEP trial, not all sexual health clinics in England are fully set up for the service yet, so you may have to be on a waiting list before you can get the free PrEP. Also, to get the free NHS PrEP you will have to meet their eligibility criteria.
If you would like to get PrEP fast and discreetly, you can choose to get PrEP at a cost, online from private UK regulated pharmacies like Prescription Doctor. You can buy PrEP online from Prescription Doctor where a month's supply of PrEP, which is 30 tablets, costs £49.95. The benefits of buying PrEP online include privacy, fast delivery of your medication and the convenience of getting the treatment you need on the go.
It is also important to be regularly tested for HIV (about once every 3 months) to make sure you remain HIV negative while taking PrEP. This is because HIV positive people who continue taking PrEP may develop resistance to the medicines used to treat HIV in the long run, making it difficult to treat them.
HIV testing is available from local sexual health clinics and some GP surgeries. Alternatively, you can purchase STI test kits privately from Prescription Doctor online.
Test kits bought online are just as accurate as those you would get from a sexual health clinic. Home testing kits make the process quick and easy. Simply provide the required sample(s), fill in the provided documentation and post it to the laboratory using the pre-paid envelope. Your results will be made available through a secure online portal.
While studies have shown that PrEP is effective at reducing the risk of getting HIV, it does not offer protection from other STIs like syphilis, gonorrhoea or chlamydia, so it is recommended to use additional forms of protection like condoms. You can get free condoms on the NHS from your local GP services or buy condoms online or in-store.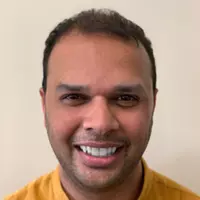 This content has been written and checked for quality and accuracy by
Mohamed Imran Lakhi
Content Administrator
Published on: 03/03/2020
Updated on: 18/05/2023