What is PrEP?
PrEP, or Pre-exposure Prophylaxis, is a prescription medication taken to reduce the risk of getting HIV infection. It reduces the risk of contracting the virus in HIV-negative people who are at an increased risk of getting HIV, if exposed to the virus.
PrEP can stop the virus from taking hold by protecting the body's immunity system and preventing the virus from spreading to other cells in the body. Currently, the PrEP medication is a combination of two anti-HIV drugs, namely tenofovir disoproxil fumarate and emtricitabine, which are sold in the form of a single pill called, Truvada.
How does PrEP work against HIV?
PrEP works against HIV by stopping the virus from multiplying and taking over your body's immune system. The combination of the two anti-HIV drugs in PrEP protect the T cells in your body which the HIV attacks.
Tenofovir - Tenofovir blocks an enzyme called HIV reverse transcriptase (NRTIs), preventing the virus from multiplying and reducing its presence in the body.
Emtricitabine - Emtricitabine is another type of nucleoside reverse transcriptase (NRTIs), which prevents HIV from creating copies of itself.
Without the enzyme, the virus cannot spread effectively throughout the body to cause infection. Thus, the chances of becoming infected with HIV while taking PrEP are significantly reduced.
PrEP thus helps you before you're infected, by preventing the virus from taking root and spreading in your body. This means that if you correctly took the once daily PrEP medication and were exposed to HIV, for example during sexual intercourse, there will be high levels of anti-HIV drugs in your system to prevent you from contracting the virus.
How effective is PrEP against HIV?
PrEP is highly effective if it is used correctly and consistently as prescribed. It reduces the risk of contracting HIV from sex by more than 90%. For people who inject drugs, it also reduces the risk of them getting HIV by more than 70%.
PrEP does not need to be taken throughout your life time. People can take PrEP if they think their current lifestyle puts them at an increased risk of contracting HIV. PrEP should be taken once a day for as long as a person thinks they have a high risk of getting HIV, or for as long as recommended by their healthcare provider.
It is also important to understand that PrEP is not effective immediately after the first pill is taken. PrEP should be taken every single day for at least 7 days for it to work effectively for HIV prevention.
It is also important to note that PrEP does not protect you against sexually transmitted infections (STIs) and does not prevent unwanted pregnancies. Condoms should be used every time you have sex, in addition to using PrEP, to reduce your risk of getting other STIs.
Moreover, when you take PrEP, you will need to go to a clinic every three months for routine check-ups. You will also need to be tested for HIV before starting PrEP and then routinely tested while you take PrEP. PrEP will only be beneficial for you if you are HIV-negative.
Read more: What are the symptoms of HIV?
If you are already HIV-positive, then taking PrEP may increase the possibility of developing drug resistance, which would make the HIV treatment ineffective.
Are you eligible to take PrEP?
If you are presently HIV-negative but have a high risk of contracting the virus, you are considered eligible to take PrEP. You are considered to be at high risk of contracting HIV if you:
Share needles or other equipment used to inject drugs
Have unprotected sex with someone who injects drugs
Are a man who has sex with other men (MSM)
Are a woman who has unprotected sex with men who have sex with men (MSM)
Are transgender or have sex with transgender persons
Have multiple partners or a partner with multiple sexual partners
Have a sexual partner whose HIV status is unknown
Recently had a sexually transmitted infection (STI)
Further information about the risk of HIV from the centre of disease control and prevention can be found here.
Is PrEP safe?
Like with any other medications, some people taking PrEP may experience side effects like nausea, headaches, dizziness, diarrhoea or sleeping problems. However, these side effects are not serious and usually go away over time.
If you are taking PrEP and are bothered with any side effects which don't seem to go away, you should discuss this with your health care provider.
"No significant health effects have been seen in people who are HIV-negative and have taken PrEP for up to 5 years." ~ hiv.gov
PrEP is also safe to use alongside any hormonal contraception as well as during pregnancy, while breastfeeding or if you are trying to conceive. However, you should always consult your doctor before taking any new medication if you are pregnant, think you might be pregnant, planning on becoming pregnant, or are breastfeeding, to determine whether it is safe for you to take PrEP.
How do you get PrEP?
If you think that you are eligible to take PrEP, you should visit your doctor or local sexual health clinic, as PrEP is only available by prescription. To get the free PrEP from the new NHS service in local sexual health clinics, you will need to meet their eligibility criteria. You will also initially have to undergo HIV testing among other tests, to determine whether it is safe for you to use PrEP.
Alternatively, you can buy PrEP online discreetly from trusted online UK pharmacies such as Prescription Doctor. The benefits of buying PrEP online include privacy, fast delivery of your medication and the convenience of getting the treatment you need on the go.
Authored & Reviewed By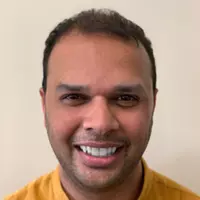 Imran Lakhi is the superintendent pharmacist and founder at Prescription Doctor. He has been at the core of our team.

Published on: 14/10/2019 Reviewed on: 10/10/2023