How long does Omeprazole take to work?
Omeprazole is one of the most commonly prescribed medications on the market for a host of common (and not so common) stomach and oesophagus conditions. From indigestion to stomach ulcers, there's a plethora of gastric conditions that omeprazole can treat, so there's a good chance you may be advised to take it at some point. It is sometimes prescribed alongside non-steroidal anti-inflammatory drugs (NSAIDs) to reduce the risk of damage to the stomach lining.
But how much do you know about this popular medication?
Whether you're new to omeprazole or have used it in the past, today we are going to be looking at what it is, how it can be used and how long it takes to work.
What is omeprazole?
Classed as a Proton Pump Inhibitor drug, omeprazole is used to reduce the amount of acid produced in the stomach. You may also come across omeprazole under one of its brand names, which include Losec, Losec MUPS, Mepradec and Mezzopram, among others.
Available in capsule, tablet or liquid form – omeprazole reduces stomach acid levels by preventing further acid production. It works by inhibiting proton pumps, found in the cells which line the stomach, from secreting excessive stomach acid, which can lead to a range of health conditions including:
How long does omeprazole take to work?
We understand that there can be nothing worse than waiting for medication to kick in when you're suffering or in pain – so what can you expect when taking omeprazole?
You should start feeling the benefits of omeprazole within 2-3 days, and most people find that their symptoms have significantly subsided by 4 weeks. However, if you feel that you are still struggling, speak to your doctor, who may be able to look at an alternative dosage or a completely different treatment entirely.
It's important to take Omeprazole regularly in order for it to be most effective. You should take Omeprazole at the same time every day. If you often forget when to take your medication, set a reminder on your phone or store your medicine somewhere which will remind you to take it.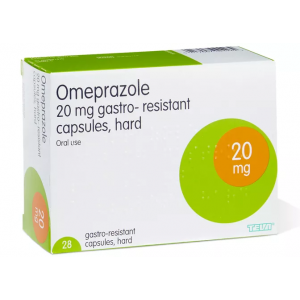 Rated 0 out of 5 based on 0 reviews
Rated 0 out of 5 based on 0 reviews
Decreases stomach acid
Variety of doses
Effective against heartburn symptoms
More info
How to take omeprazole?
There are a number of different ways you can take omeprazole, depending on the condition is it being used to treat. If you are using over-the-counter omeprazole, here is what you need to know:
Don't take over-the-counter omeprazole for longer than two weeks without first consulting your doctor.
If you are taking 10mg omeprazole, then it is typical to take just one a day in the morning.
If you are finding that over-the-counter omeprazole is ineffective, speak to your doctor, who may prescribe a stronger dosage.
Your doctor will decide on the safest dosage of omeprazole for you. However, the following guidelines have been taken from the NHS:
For the treatment of indigestion, between 10mg-20mg a day is usually sufficient.
For the treatment of heartburn and acid reflux, 20mg – 40mg is normally recommended.
Further uses and doses can be found in the patient information leaf
Remember that this is a guideline published by the NHS, and should not be taken as a recommendation. It is important that you never alter your dosage without seeking professional advice from your doctor first.
Always seek your doctor's advice before changing your omeprazole dosage
If you feel your current dosage of omeprazole is not effective at relieving your symptoms, speak to your doctor. You should never increase or change any medication without first seeking medical advice.
---
Sources
https://www.nhs.uk/medicines/omeprazole/
https://www.netdoctor.co.uk/medicines/digestion/a26381/omeprazole-uses-and-action/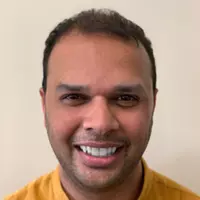 This content has been written and checked for quality and accuracy by
Mohamed Imran Lakhi
Content Administrator
Published on: 04/09/2019
Updated on: 24/06/2022