Can I buy Viagra from Tesco
The British multinational grocery and general merchandise retailer Tesco stocks more than 3,000 medicines, including Viagra, as part of their in-store pharmacy.
Other supermarket chains, including Morrisons, Asda, and Waitrose, have followed suit by opening in-store pharmacies, offering various services from picking up prescriptions to buying a host of medicines.
So, can you buy Viagra as part of your weekly shop?
Where Can I Buy Viagra Over the Counter in the UK?
Since April 2018, you can buy Viagra Connect over the counter from pharmacies in the UK, including select in-store pharmacies at supermarkets. Unlike Viagra on prescription, Viagra Connect is only available in 50mg tablets.
Whether you want Viagra Connect the same day or prefer to speak to a healthcare professional in person, buying Viagra Connect in-store only takes about 5 minutes.
Erectile dysfunction is a sensitive topic for many men to discuss, and it's perfectly natural to feel anxious. But you should also remember that speaking to a healthcare professional is the first step towards getting treatment.
If you don't feel confident asking to buy Viagra Connect over the counter, ask a member of staff if you can speak to the pharmacist in private. You don't need to inform the other member of staff what it is you would like to discuss.
Your pharmacist will invite you into a consultation room to discuss your treatment and condition in private.
Don't worry - the pharmacist will not ask you any intrusive questions about your sex life, and a physical assessment isn't necessary.
During your consultation with a pharmacist, you will be asked questions about your general health. Your pharmacist will ask you what medicines you are currently taking. It will help your pharmacist if you know the names of any medicines you are taking, including how much you take and when you take it. From this information, they will determine whether Viagra Connect is safe for you.
If Viagra Connect is deemed suitable for you, they will offer you the treatment and instruct you on how to take it. It is important to follow your pharmacists' instructions. Your pharmacist will advise you to arrange an appointment with your GP 6 months after you buy Viagra Connect.
Your pharmacist will give you a slip which you can use to buy Viagra Connect again. While it can make future purchases faster, you will still be required to answer some basic questions about your health to ensure that Viagra Connect is still suitable for you.
After a discussion with a pharmacist, they may determine Viagra Connect to be unsuitable for you. In this case, you will be advised to speak to your doctor.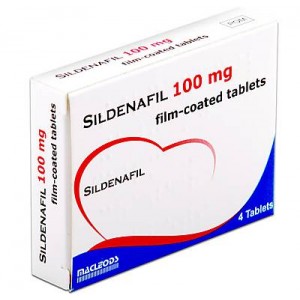 Rated 5.0 out of 5 based on 4 reviews
Rated 5.0 out of 5 based on 4 reviews
Sildenafil is the active ingredient found in Viagra
As effective as the branded treatments
Registered prescribers are on hand
More info
Can I buy Viagra 100mg or Viagra 25mg Over the Counter?
You cannot buy Viagra 25mg or 100mg over the counter. These strengths are only available on prescription and require you to speak to your doctor.
If you wish to change the dosage, do not take more Viagra Connect or split the tablets. Speak to your doctor for advice.
What to expect when speaking to your doctor about erectile dysfunction?
Your doctor will ask you questions about your condition and general health, including what medicines you are currently taking.
They will require some physical assessments, such as a blood pressure check and an examination of your genitals - this is to determine whether there is a physical cause of your erectile dysfunction. In some cases, they may require an examination of your prostate if you have had symptoms such as needing to pee more than usual.
If your doctor deems the treatment suitable for you, they will issue a prescription for you.
Branded Viagra is only given on the NHS in exceptional circumstances. It is more than likely that your GP will prescribe the generic sildenafil.
You can also have a private doctor write a prescription for Viagra.
Once you have your prescription in hand, you can take it to any pharmacy and have it dispensed by a pharmacist.
Is Viagra available on the NHS?
While the generic form of Viagra - known as sildenafil - is available on the NHS, Viagra Connect and Viagra marketed by Pfizer are rarely offered on the NHS.
Furthermore, the NHS does not fund the in-store consultation with the pharmacist, so you should expect to pay a charge for the consultation and the medicine.
Buying Viagra online is a private service, so the NHS will not provide funding for the dispensation of the treatment.
How much does Viagra cost?
Online costs of Viagra include consultation with a GMC doctor, the medication itself, and the delivery of the erectile dysfunction treatment. As such, costs may vary between services.
At Prescription Doctor, prices of Viagra start from £27.99 for 4x 25mg tablets, including online consultation, prescription and dispensation. You can also buy the more affordable generic Sildenafil for just £9.99 for four tablets of any strength.
Can I buy Viagra Online from Tesco?
While Tesco offer a range of medicinal products, such as hay fever tablets and cold and flu relief, via their online store, you cannot buy Viagra online from Tesco.
This is the case for other supermarkets too. Asda, Morrisons and Waitrose may offer Viagra from their in-store pharmacies, but they do not offer it online via their website. So you can't simply buy Viagra as part of your groceries.
Despite this, it might be possible to take a prescription for Viagra to an in-store pharmacy and ask if they can dispense it. However, you might need to check beforehand to see whether your local supermarket has an in-store pharmacy.
Where can I buy Viagra online?
Whether you don't have the time to visit a pharmacy in person or would prefer an online consultation, you can buy Viagra online from private pharmacies, such as Prescription Doctor.
We provide remote consultations with a prescribing doctor, saving you time and face. You can place your order online from your laptop, mobile or tablet and have Viagra delivered directly to your door. If you wish to order again, you can place a re-order with the tap of a button from a list of your previous orders.
Just as with an in-person consultation, you will need to answer some questions relating to your overall health so that the prescribing physician is sure which ED treatment is appropriate and safe for you. Our online form can be completed in less than 5 minutes.
Your medical form is passed on to one of our online doctors for review. If the doctor deems the treatment suitable, they will issue an electronic prescription (e-prescription) for our pharmacy to dispense and dispatch.
All items dispensed from our pharmacy are packaged in discreet, tamper-proof packaging before they are dispatched, giving you peace of mind and ensuring your privacy.
We keep you informed of the status of your order every step of the way via email.
Is it safe to buy Viagra online?
As with any medication, you should always approach online Viagra purchases and online pharmacies with the utmost care. While buying Viagra online is discreet and convenient, it is important that you do it safely. Not all online outlets selling erectile dysfunction treatment are licensed; they may not take all the appropriate measures to safeguard your health.
To ensure your safety and satisfaction, choose quality over cost when it comes to picking a pharmacy. The online pharmacy you choose should be accredited and follow the correct procedures for dispensing medications. Selecting an accredited internet pharmacy can ensure that you receive a prescription for Viagra only if it is compatible with your health problems and any other medications you may be taking. Using an accredited online pharmacy also ensures that the pills you receive are genuine Viagra.
Only a UK pharmacy registered with the GPhC can provide Viagra. Learn about safe buying practices before purchasing treatment online.
Tell your private doctor that you are taking Viagra so that they can adjust your medication schedule as necessary.
A fulfilling sex life is essential for a happy partnership. Having difficulties performing in the bedroom can be stressful and embarrassing.
Viagra is a safe, effective solution for erectile dysfunction, but some men may be too embarrassed to talk about ED – even to their private doctors – and would prefer to buy Viagra over the counter or on the internet.
To find out more about Viagra, and buy it online from Prescription Doctor, click here.
Authored & Reviewed By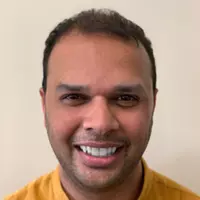 Imran Lakhi is the superintendent pharmacist and founder at Prescription Doctor. He has been at the core of our team.

Published on: 10/11/2017 Reviewed on: 19/06/2023