What is the best erectile dysfunction treatment for me?
No two men share the same experience with erectile dysfunction. Finding the best erectile dysfunction treatment for you can be challenging as what works for one man might not work for you.
Many factors should be considered when choosing the right erectile dysfunction medicine, including the frequency of you and your partners' sexual activity and your health.
Here, we discuss how these ED treatments work and what sets them apart from one another.
How erectile dysfunction treatments work
All ED medicines contain one of four phosphodiesterase type-5 (PDE5) inhibitors: sildenafil, vardenafil, tadalafil, or avanafil. These inhibitors prevent an enzyme, phosphodiesterase, from breaking down a complex nucleotide, cyclic guanosine monophosphate (cGMP) that leads to an engorged penis.
By prolonging the effects of cGMP, PDE5 inhibitors allow for fuller, firmer erections for up to 36 hours after ingestion of the inhibitor.
The most widely known ED treatment, Viagra, has in it the PDE5 inhibitor sildenafil. Sildenafil was the first PDE5 inhibitor released to the market in 1998. It relaxes blood vessels while increasing blood flow to the genitals, leading to a strong erection. Viagra is available from online pharmacies and some supermarkets, though it cannot be bought without a consultation with a doctor.
Common (affecting more than 1 in 100 men) side effects of Viagra include:
A colour tinge to your vision or blurred vision
Dizziness
Feeling sick
Headaches
Hot flushes, including facial flushing
Indigestion
Stuffy nose
Viagra, like all PDE5 inhibitors, cannot cause an erection on its own. Sexual arousal is still needed, and the medication requires about one hour to become effective. Most men find taking it one to four hours before sexual activity leads to satisfactory results.
Timing is important to Viagra since its effects tend to wear off two to three hours after taking the medicine. If you have a predictable schedule and a long-time partner, you both may benefit from Viagra.
Allow enough time for the medication to take effect, and remember Viagra, like all PDE5 inhibitors, is not an aphrodisiac. You need sexual arousal, intimacy, foreplay and a positive mood to become erect. You need continued sexual activity to maintain the erection.
Levitra, with the PDE5 inhibitor vardenafil, can be taken as little as 30 minutes before sexual activity. Another benefit is the duration of an erection: up to five hours.
Levitra's most common side effect is a headache. Other side effects, affecting roughly one in 100 men, are:
Blocked nose
Dizziness
Flushing
Indigestion
Levitra is less affected by food than Viagra. You can take Levitra and still enjoy a romantic dinner before a sexual encounter.
If you are uncertain about the likelihood of sexual activity, Levitra may be a good choice. You can dine, dance, delight your date over several hours and still be ready to perform sexually if the evening unfolds in that way.
Cialis incorporates the PDE5 inhibitor tadalafil. Of the four treatments, Cialis is the longest-lasting treatment for ED, allowing men to achieve erections up to 36 hours after taking the medication, ideal for those spontaneous moments.
Common (affecting 1 in 10 to 1 in 100 men) side effects of Cialis include:
Flushing
Headache
Indigestion
Nasal congestion
Pain in the muscles or back
Cialis can be taken once daily, though its side effects may last longer than either Viagra or Levitra. Cialis is a good medication to consider if you have a regular partner, you both enjoy spontaneous sex, and you are comfortable taking an ED medicine every day.
The SPE5 inhibitor avanafil is the active ingredient in the newest ED medicine, Spedra. Spedra can begin working in as little as 20 minutes, with effects lasting up to four hours.
Spedra has just a few common (affecting roughly 1 in 10 to 1 in 100 men) side effects:
Flushing
Headache
Nasal congestion
Spedra, ideally, should be taken on an empty stomach. Food will cause a delay in the medicine's action, which takes from 20 to 40 minutes with sexual stimulation.
Vitaros Cream is a topical treatment for erectile dysfunction. The cream is applied to the tip of the penis, just inside the urethra. It takes between 5 and 30 minutes for Vitaros cream to start working, and the effects last for between 1 and 2 hours.
Common side effects of Vitaros cream include:
Genital pruritis (itching)
Inflammation of penile glans (balanitis)
Mild to moderate local aching, burning, pain, redness of the penis
Penile oedema (water retention)
When you use Vitaros cream, you must wear condoms during sex to prevent your partner from coming into contact with the medicated cream.
Conclusion
You may be troubled by ED for reasons other than physical limitations. Your issues could be psychological or emotional, so your doctor is in the best position to understand your concerns and offer solutions.
The four common formulations, Viagra, Levitra, Cialis and Spedra, each offer advantages and drawbacks.
No ED medicines are aphrodisiacs. You will require sexual stimulation to get and keep an erection. Share information with your sexual partner so you both have realistic expectations of these medicines.
Viagra may require the longest activation time, up to one hour. Levitra and Spedra may work very fast, in as little as 20 minutes. Cialis is the preferred choice when you want a reliable, firm erection anytime over the next 24 to 36 hours.
Always speak to your doctor before taking prescription treatments for erectile dysfunction.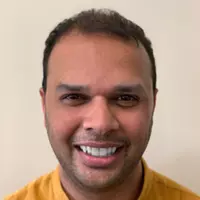 This content has been written and checked for quality and accuracy by
Mohamed Imran Lakhi
Content Administrator
Published on: 07/06/2019
Updated on: 04/08/2021