How Long Does Mysimba Take To Work?
Knowing how long Mysimba takes to work and the efficacy of Mysimba will help you make a more informed decision about which obesity treatment to use. This article will look at the timing, duration, and efficacy of Mysimba for weight loss.
So, keep reading to find out answers to the questions: how long does it take for Mysimba to work? and how long can you take Mysimba for?
Speed of Action
When taken daily, Mysimba usually takes a few weeks to work. The dosage is gradually increased to get your body adjusted to the active ingredients.
The standard Mysimba absorption time is a few hours. This depends on the size and contents of your last meal, as well as your metabolism.
Mysimba will start to work from the first tablet, but it will take a few weeks before it reaches its full effect. You may notice a gradual change in your appetite during this time.
Treatment Duration
You can take Mysimba for as long as you need it. You will need a 16-week check-up with your doctor, followed by annual check-ups.
The half-life of a medication is how long it takes for half of the dose to leave your system. Mysimba half-life is different for each active ingredient:
naltrexone - 5 hours
bupropion - 21 hours
Mysimba will stay effective until your next dose is due and works best when it has had time to build up in your system.
After 16 weeks, your doctor will check if you've lost at least 5% of your starting body weight. Your doctor will recommend that you stop Mysimba if you:
haven't lost at least 5%
get intolerable side effects that are not going away
have high blood pressure
You must stop taking Mysimba if you find out that you're pregnant.
Long-term Use
Taking Mysimba for a long time may increase your risk of certain conditions, but it can also have benefits too.
For as long as you need or until you've hit a target weight set out by your doctor, as long as you don't get any intolerable or dangerous side effects.
Risks and Benefits of Long-term Use
Mysimba can have some risks with long-term use, such as:
high blood pressure
a slightly increased chance of having a fit (1 in 1000)
mental health problems, such as depression
lupus
Your doctor will monitor your health while taking Mysimba and you can stop the medication at any time, as long as you speak to a healthcare professional first.
Mysimba can also have some benefits with long-term use, such as:
weight loss, which can improve other health conditions, such as diabetes, and increases your life expectancy
a decrease in appetite, which can help you make long-lasting changes to how you eat
improved confidence and self-esteem
Dosage and Factors Affecting Efficacy
It's not recommended to take Mysimba after the age of 65. If you have a pre-existing health condition or take a certain medication, Mysimba may work differently. Your doctor will discuss this with you when prescribing.
Missing a dose may decrease the effectiveness of Mysimba.
What to Do If You Find the Dose Ineffective
If you find your Mysimba dose is not effective, wait a few weeks after starting treatment. Your doctor will check in after 16 weeks, but you can speak to them sooner if you don't think Mysimba is working for you.
Conclusion
Mysimba takes a few weeks to work, although it's absorbed within a few hours. You should have lost at least 5% of your starting body weight within 16 weeks. Mysimba can be taken for as long as you need it.
If you want to lose weight, speak to a healthcare professional about a treatment plan. You can also speak to one of our prescribers, learn more about Mysimba, or check out other weight loss treatment options.
Authored & Reviewed By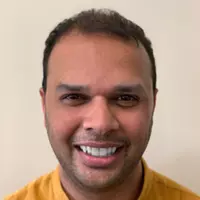 Imran Lakhi is the superintendent pharmacist and founder at Prescription Doctor. He has been at the core of our team.

Published on: 29/09/2023 Reviewed on: 01/11/2023