Reality TV star Gemma Collins, 39, has had a serious transformation over lockdown, shedding three stone using the weight loss injections, SkinnyJab. After battling with brutal fad diets for years, Gemma seems to have found a weight loss method that works for her.
Gemma has tried lots of different slimming methods in the past, from a £5,000-a-week juice camp to a hypnotherapist that convinced her she had a gastric band fitted, but none of them allowed her to keep the weight off. Gemma has also revealed her battle with Polycystic Ovary Syndrome (PCOS) which she was diagnosed with in her 20s, which she claims has been a contributing factor to her weight gain.
Like a lot of us, the start of lockdown wasn't easy for Gemma, with the star telling The Sun online that she'd gained 4 pounds in the first few weeks.
Gemma's weight loss journey
Gemma Collins has credited her 3 stone weight loss to SkinnyJab injections, which include the hormone liraglutide. These work by regulating feelings of hunger and slowing the absorption of glucose into the bloodstream, leaving you feeling fuller for longer. Similar weight loss injections containing liraglutide, such as Saxenda, involve an injection once a day3-stoneOnlinewho, under the skin in the stomach, abdomen, upper leg, or upper arm area.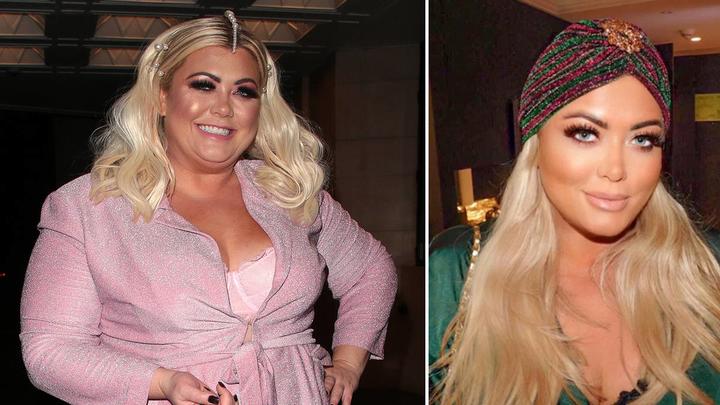 Alongside a reduced-calorie diet and exercise, Gemma Collins has found that liraglutide injections worked for her. Despite controversy surrounding the jabs, she has told the Daily Mail, "I believe that all bodies are beautiful, but if you want to make a change it's really powerful to do it from a health-first perspective" showing that the star continues to promote her message of body positivity. Liraglutide is a hormone that helps limit feelings of hunger and leaves you feeling fuller for longer.
A 1-month course of injections can set you back between £250 and £350, which can include access to a personalised diet and fitness plan. As Gemma commented to the Daily Mail, "It is a full programme, you get nutrition advice, nice recipes and guidance and I'd recommend it to anyone looking to lose weight."
The TOWIE star has shared pics of her lockdown transformation on social media, with some criticising her new weight loss technique. Gemma had a post about the weight loss injections removed from her Instagram after the advertising regulator ASA suggested that it was not easily identifiable as an ad and inflated claims about the treatment – breaching social media advertising standards. Under the Advertising Standards Agency (ASA), as well as the MHRA, the promotion of prescription-only medicines is prohibited.
Aside from a breach of advertising, some of Gemma's critics lambasted the reality star for advocating a potentially "dangerous" treatment and encouraging a "quick fix" to weight loss.
However, despite the criticism, Gemma is thrilled about her new figure and her changed mindset towards food, telling The Sun that the jabs have "transformed my whole life with regard to dieting."
How do weight loss injections work?
Liraglutide started being used as a weight-loss treatment after it was identified that it helped people with type 2 diabetes to lose weight.
Liraglutide works by replicating a hormone called glucagon-like-peptide (GLP-1) that helps to regulate your hunger. By replicating this hormone, it is able to:
Increase the effectiveness of insulin, meaning you do not feel the urge to eat as much or as often.
Slow down the movement of food between the stomach and the intestines, resulting in a slower absorption rate of glucose, tenablewhich leaves you feeling fuller for longer.
Affect the brain by suppressing appetite and causing a feeling of fullness. This can lead to eating fewer calories and losing weight.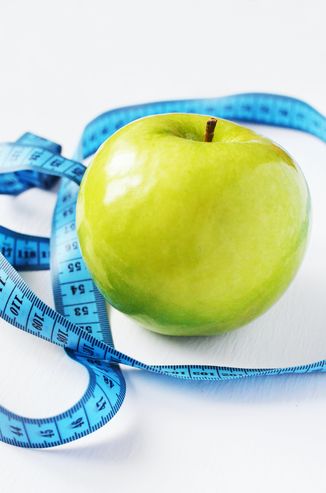 Weight loss injections containing liraglutide are not, nor are any weight loss aids effective on their own. They must be used alongside a healthy diet and regular exercise.
A critical review of 5 trials using liraglutide for weight loss found that in addition to recommended diet and physical activity, liraglutide consistently resulted in a 4-6 kg weight loss for participantsday against a placebo control group.
You can self-administer weight loss injections after being trained to do so by your GP. It is important to know how to administer liraglutide injections correctly, as injecting them into the veins or muscles can be harmful.
Saxenda is administered once a day. You can use it at any time of the day but it is recommended to use it at the same time every day. No single weight loss method works for everyone, so it's important to speak to your GP or a nutritionist to find out what's right for you before starting a course of weight loss injections.
Introducing Wegovy: Novo Nordisk's Breakthrough Injectable for Sustainable Weight Loss
Wegovy is a revolutionary weight loss injection that offers a clinically proven approach to managing obesity. Developed by Novo Nordisk, this once-a-week injectable treatment is designed to regulate appetite and metabolism, providing a targeted solution for sustainable weight loss.
Where can I buy weight loss injections?
Weight loss injections such as Saxenda or SkinnyJab are only available on prescription.
Typically, they are prescribed to people with a BMI greater than 30 kg/m² or people with a lower BMI who have weight-related health problems including diabetes, high blood pressure, high cholesterol, or sleep apnoea.
If you have any underlying health conditions, including PCOS as Gemma reportedly has, it's very important to speak to your doctor before using any weight loss aid.
Common side effects for liraglutide include:
Diarrhoea
Constipation
Nausea
Vomiting
These side effects usually occur within the first few weeks of treatment and typically subside as the treatment is continued.
Rare and more serious side effects include thyroid tumours and cancer, although there have been no long-term studies into the effects of liraglutide yet.
As with any medicine, it's important to speak to your doctor about the risks posed to you. Your doctor will be able to determine whether the treatment is safe for you, based on your medical history.
At Prescription Doctor, we offer a range of weight loss treatments following an online consultation with our online doctor.
You can find out more about Saxenda (liraglutide) injections, including how they work and where to buy them here.three