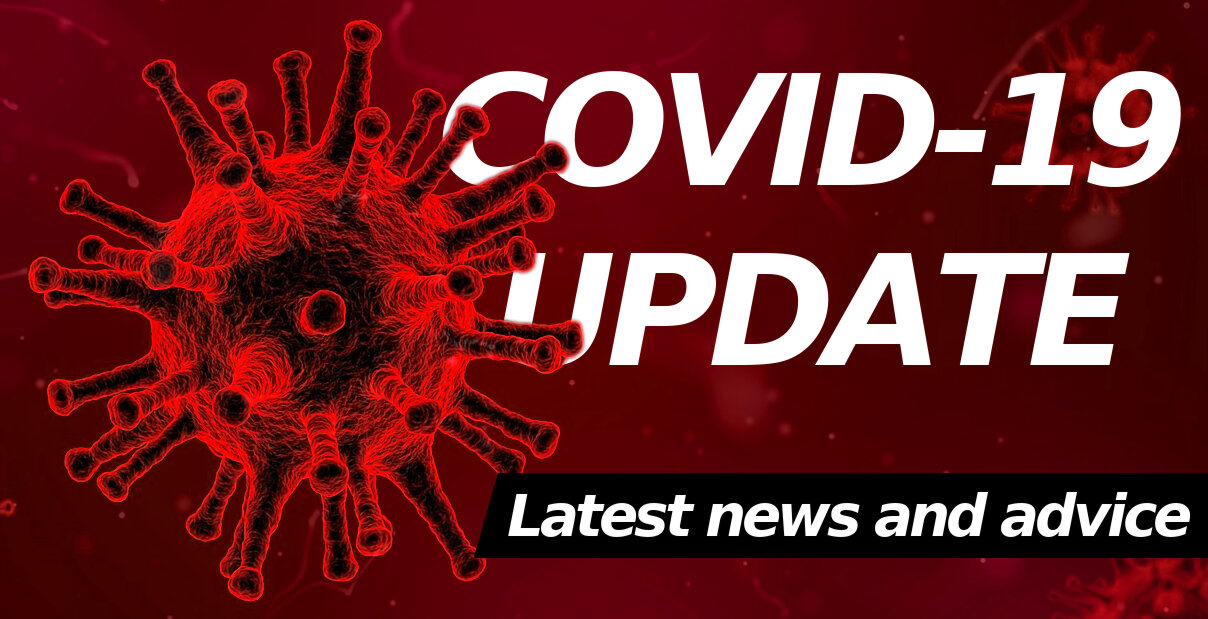 Table of contents:
What we know so far about Covid-19
At the end of 2019, a new strain of coronavirus1 was discovered in the Wuhan province of China which has been dubbed Covid-19. The virus attacks the upper respiratory tract and causes severe breathing difficulty in vulnerable patients.
People who travelled to affected regions were advised to self quarantine, avoid crowds and up their personal hygiene.
Just as authorities in China managed to grasp the epidemic, cases of Covid-19 began to crop up across Europe and Asia, with Italy and South Korea being two of the worst affected countries. As cases continued to pop up across the western world, governments and health organisations began to firmly push the mantra of washing your hands regularly and exemplifying personal hygiene.
In the UK, business carried on as usual. As cases grew, the emphasis on hygiene became paramount as the British government fought to contain the virus to prevent its spread, but to no avail. By the 10th of March, the death toll in the UK reached double figures.
On the 13th of March, the UK government announced that it would be moving into the second stage in the fight against the virus - from contain to delay, marking the acceptance that the virus will run rampant throughout the United Kingdom.
In a macabre press announcement, the prime minister, Boris Johnson, said "...and I must level with you, level with the British public, many more families are going to lose loved ones before their time." after calling Covid-19 the "worst public health crisis for a generation."
On the 23rd of March, the prime minister addressed to the nation stricter measures to prevent the spread of the virus. He gave a clear instruction saying "From this evening I must give the British people a very simple instruction - you must stay at home." After 3 weeks, the new measures will be reviewed. While the public have called it a "lockdown", the government has no officially called for a lockdown in the UK, though they have enforced stricter measures.
These stricter measures were put in place after much of the British public ignored previous warnings. Public spaces, including libraries and parks, were closed. All non-essential businesses and restaurants were to be shut. Mr Johnson urged everyone who is not a key worker to stay at home, adding that police will be granted powers to issue fines for people who fail to comply. You can read the full transcript of his speech here.
You are not allowed to leave your homes unless you are fetching food or medical supplies, exercising - which has been restricted to 1 hour per day alone or with another member of your household, or if you are an essential worker and are travelling to or from work. You are not to visit friends or family members outside of your household and if a friend or family member asks to come around, you must refuse their custom.
On March the 25th, it came to light that Prince Charles, aged 71, had tested positive for the novel coronavirus, however that he was only showing mild symptoms and was otherwise in "good health", according to a statement from Buckingham Palace. As of the 6th of April, the Prince of Wales has recovered from the virus.
Prime minister Boris Johnson and the health secretary Matt Hancock both tested positive for Covid-19 on the 27th of March. Both announced that they would be self isolating while they recover to prevent the potential spread of the virus. While Matt Hancock made a recovery, Mr Johnson's condition deteriorated and, on the 6th of April, he was admitted to the intensive care ward at St Thomas' hospital. After spending 2 nights on intensive care on oxygen, the prime minister was able to breath on his own again and is on his way to recovery.
On April the 5th, the Queen made a televised speech about the pandemic in solidarity with the governments message of remaining situ at home. She reminded the nation that the virus will not last forever, saying:
"We should take comfort that while we may have more still to endure, better days will return: we will be with our friends again; we will be with our families again; we will meet again." ~ Queen Elizabeth
Updated 08/04/20 09:30pm
Total Coronavirus cases: 55,242
Deaths: 6,159
Recovered: 135
An article published by the BBC has aggregated a number of predictions regarding the impact of the outbreak in the United Kingdom.
One prediction is that the number of cases of Covid-19 will completely overwhelm the NHS, exceeding the capacity as soon as May. 30% of cases are predicted to require hospitalisation, including intensive care.
Current models also suggest a further spike during the summer, even with measures such as social distancing and self-quarantine. Other models predict a resurgence in infection rates from October.
The BBC offers a sobering thought based on current measures and existing data saying "It is hoped [the death toll] could be limited to the thousands or tens of thousands."
The global mortality rate prediction from WHO sits at 3.4%, as of March 3rd.
In the UK, the mortality rate is predicted to be between 0.6% and 1% of the population. This equates to a death toll between 300,000 and 500,000 respectively.
As developments occur, we will be sure to update you with new predictions and statistics.
For updates on confirmed cases, death rates and recoveries of Covid-19, check this site.
The symptoms of Covid-19 are similar to those of the flu.
It is recommended to self-quarantine2 and ring 111 if you have:
A high temperature
A newly developed, continuous, dry cough
While cases have been presented with symptoms such as a loss in taste and and smell, these symptoms are yet to be confirmed or agreed upon.
You should not visit your GP, pharmacies or hospitals if you notice your symptoms. Instead, you should call the NHS' 111 service.
Generally, people over the age of 70 are at an increased risk of being more severely affected by Covid-19.
Additionally, those of any age with an underlying health condition, such as asthma or diabetes are also at risk. If you receive an annual letter from your GP urging you to get a flu jab, you are at risk.
You are considered at an increased risk if you have:
Chronic respiratory disease, such as asthma or COPD
Chronic heart disease
Chronic kidney disease
Chronic liver disease, such as hepatitis
Chronic neurological conditions, such as parkinsons's
Diabetes
Problems with your spleen, such as sickle cell disease
A weakened immune system caused by HIV, AIDS, steroids or chemotherapy
A BMI above 40
Pregnant women are also seen at an increased risk of coronavirus.
If you are unsure whether you are at risk of coronavirus, speak to your doctor for personal, practical advice.
From Monday the 23rd of March, at-risk individuals will receive letters from the NHS with specific advice on what to do to reduce their risk of contracting Covid-19.
There have been many comparisons made between Covid-19 and the flu, particularly in how contagious both viruses are.
Covid-19 is not "just the flu". Not only is Covid-19 a different virus, the symptoms are slightly different too. Assimilating Covid-19 as another strain of flu fails to comprehend the damage this new coronavirus threatens to the vulnerable members of society.
A key point to make is that, while influenza (flu) has a vaccine which is given to vulnerable patients, there is no vaccine for Covid-19. While a vaccine is in development for Covid-19, it is yet to become available to the public.
On a related note, coronavirus is less lethal3 than SARS or MERS, but has a much higher death toll4.
Covid-19 can be transmitted through a range of vectors, including physical contact, airborne particles and contact with contaminated surfaces.
You should exercise caution in public and avoid possibly contaminated surfaces, including handrails, buttons on traffic lights and elevators, public touchscreens - such as those seen in some fast food restaurants - door handles and other surfaces which may have come into physical contact with the infected.
It is advisable to always wash your hands after touching these contaminated surfaces, or use an alcohol based hand sanitiser.
Furthermore, you should refrain from sharing utensils and glassware to further reduce the spread of the virus.
Washing your hands with soap and water can eradicate the germs from your hands, preventing you from passing on any germs5 to other people and surfaces.
While it doesn't matter whether you wash your hands in cold or hot water, it does matter that you use an adequate amount of soap and that you scrub your hands to ensure they are as clean as you can.
Soap helps to remove dirt, bacteria and other microbes from your hands - it doesn't kill them. Essentially, soap lifts the microbes from the surface of your skin by binding to it, allowing it to be rinsed off with water.
Whether you use antibacterial soap or non-antibacterial soap, the effect the soap has will be the same.
However, you may find that some soaps may cause your hands to feel dry.
If you have sensitive skin, or you notice your hands dry out and become uncomfortable after using soap, you can use a hand cream to moisturise your hands after you wash them.
Alternatively, you should consider soaps which hydrate your skin.
The general advice being issued by the UK government is to wash your hands for 20 seconds. Several politicians and public figures have advised to sing a song such as "happy birthday" or the national anthem if it helps you.
While Covid-19 is not a sexually transmitted infection, it is possible to spread the virus through intimate contact.
Close body contact and particles transmitted from coughing can spread the virus to other people.
If you are experiencing symptoms of Covid-19, you should refrain from any intimate activity, including kissing or even hugging, throughout your time in quarantine.
Herd immunity is often used to manage other viruses, including HPV and varicella (chickenpox).
As the name suggests, herd immunity means an immunity built up by a collective group. By exposing enough people to the virus, their bodies will build immunity, kill the virus and ultimately prevent the spread. Though this presumes that the virus can only be caught once.
While it sounds counter-intuitive, herd immunity has worked well for other viruses - most noticeably in chickenpox6.
While more information about the virus is required to understand how effective this tactic is, the government have currently accepted this method as the way forward.
There have been reports of people recovering from Covid-19 and contracting the virus again, though these reinfections present milder and more manageable symptoms.
The length of time in which you should stay in isolation depends on whether you live alone or with other people.
If you live alone and have symptoms, you should quarantine yourself for 7 days.
If you do not exhibit symptoms, you may not need to change your daily routine.
If you or anyone else in your household exhibits symptoms, you should self quarantine for 14 days.
If someone you live with is over the age of 70, or has an underlying health condition which increases their risk of infection, is pregnant or has a weakened immune system, look for somewhere else to reside to prevent passing on the virus to someone who is vulnerable.
When staying in quarantine with other people, keep as far away from each other as possible. The best advice for this is to remain in one room of your house. If this is not possible, stay at least 2 meters away from each other.
While in self quarantine, it's important to reduce the risk of passing on the virus to other people as much as you can.
Ask friends and family to stay away from you. This includes sleeping in separate beds or different rooms when possible and keeping a distance of at least 2 meters from other people in your house.
If you have groceries delivered to your door, ask them to leave them outside your house or in a designated area for you to get them.
Nominate a single member of the household to venture out to get essential supplies of food and medicine.
Regularly wash your hands with soap and water.
If you live with vulnerable people, you should take extra precautions by cleaning surfaces more regularly with disinfectant, including worktops, sinks, taps, handrails, door knobs and children's toys. Pay extra attention to shared areas such as the kitchen and bathroom.
Make sure you keep hydrated by drinking plenty of water throughout the day. Avoid alcohol and caffeine as these may dehydrate you.
It is advised to avoid visiting friends and family members, especially those at an increased risk, regardless of whether you have symptoms of Covid-19. It is possible to be a carrier of the virus without showing symptoms, which puts vulnerable people at risk of contracting the virus. If you can, keep in contact with them via phone, mail and online communication.
If you or another person in your household receives assisted care from a support worker, you may have concerns about the risk of coronavirus. The government have put in stringent guidelines for health and social workers to mitigate the risk of spreading the virus to you or your loved ones.
As of the 18th of March, it is recommended to take paracetamol to treat the symptoms of Covid-19. If paracetamol is not suitable for you, speak to your doctor or a pharmacist for advice.
Suitable paracetamol products include tablets, capsules and effervescent tablets - such as Alka-Seltzer. You may also find relief by taking paracetamol hot drinks, such as Lemsip or Beechams.
Paracetamol is a pain reliever which is also effective at reducing fever - a common symptom of Covid-19.
For coughs, take cough syrup. You can also drink lemon, ginger and honey tea to relieve a sore throat. Cough drops can also provide relief from a hoarse throat and suppress a cough.
There is no strong evidence to suggest that Ibuprofen will worsen or improve your symptoms of Covid-19.
If you are already taking Ibuprofen or other non-steroidal anti-inflammatory drug (NSAIDs), you should not stop taking it without seeking advice from your doctor first.
Before you take any medicine, always read the label. Never take more than the recommended dosage and familiarise yourself with all the potential side effects.
Should any new evidence emerge, we will be sure to update you further regarding this.
Paracetamol is taken as and when required, so it's difficult to determine how much paracetamol you would need. It's not a good idea to take paracetamol when you don't need it as prolonged use of paracetamol has been linked to liver and kidney damage.
There is, however, a maximum amount of paracetamol which can be taken during your time in self isolation.
| Maximum dosage | Time in quarantine |
| --- | --- |
| 8 paracetamol tablets (500mg) | 24 hours |
| 56 paracetamol tablets (500mg) | 7 days |
| 112 paracetamol tablets (500mg) | 14 days |
Do not take more than 8 paracetamol tablets in any 24 hours period.
Additionally, watch out for other products which might contain paracetamol such as cold and flu medications - particularly drinks and suspensions (syrups like Calpol, Night Nurse and Beechams) which might contain paracetamol.
Always read the label of other medicine you are taking to make sure you do not accidentally take too much paracetamol. If you are unsure, speak to your doctor or a pharmacist.
No. Antibiotics are ineffective against Covid-19.
Antibiotics are only effective at treating bacterial infections, not viral infections like Covid-19.
Taking antibiotics when you don't need them can lead to them not working when you do need them.
For more information, check out our article about keeping antibiotics working.
As of the 18th of March, there are a number of theories floating about the next steps the government might take.
It has been announced that schools across the United Kingdom will close from Friday the 20th of March. Nicola Sturgeon, the first minister for Scotland, has affirmed that people should not assume that schools will reopen before the summer holidays.
Universities across the United Kingdom have cancelled lectures and reduced their staff to only essential staff and researchers, advising students to study from home.
If you have travel plans booked for the Easter break, it is unlikely that you will be able to travel.
Many countries around the world have closed their borders to prevent further spread of the virus. Moreover, the UK government have urged citizens to put off unnecessary travelling, including holidays.
There have been multiple claims circulating on social media which predict a country wide lock down in the United Kingdom. Pictures of military vehicles and personal, accompanied by comments about an imminent lock down, have been shared across Facebook, Twitter and WhatsApp. However, this has not been confirmed by the government.
It is currently unknown whether the UK will issue a nationwide lock down, though some sources have said that it is likely.
At the present moment, it is unknown whether the virus will be eradicated by summer - with or without medical intervention.
Using data collected from past epidemics and pandemics, many scientists are of the opinion that the virus will reach a peak in early spring before dying out. Because it is still not known for certain whether a person can catch the virus twice, this consensus could change.
The current aim of the British government is to flatten the curve7 to slow the spread of the infection and relieve stress put on the NHS.
---