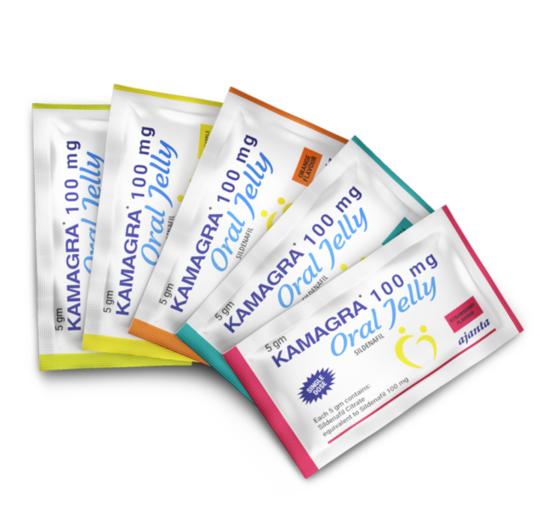 Kamagra is a medicine that comes in a pill or jelly form that is used to treat erectile dysfunction (ED). Manufactured in India, Kamagra is being bought as a cheaper alternative to Sildenafil (or Viagra) and Cialis.
Sildenafil requires a doctor's prescription to get, but many people have been taking an unnecessary risk by purchasing it online without one.
There have been some reports of Kamagra being marketed towards females, often under names like "Female Kamagra" or "Kamagra for her". As of February 2020, no such product has been legally licensed for female sexual disorders in the UK.
Whilst Kamagra may be easy to get hold of, that doesn't mean it is legal or safe for you to do so.
How Does Kamagra Work?
Kamagra is supposed to work like other ED medications available. This means the medicine relaxes the blood vessels in the penis, allowing blood to flow in more easily.
However, as Kamagra isn't legal or regulated, it is not possible to tell whether you are purchasing a legitimate, working product.
What is the Difference Between Kamagra and Viagra?
While Kamagra is thought to contain the same active ingredient as Viagra, there are other differences which make it more appealing for some people.
For many people, the appeal of Kamagra over Viagra is the difference in formulation. Kamagra is available as a flavoured oral jelly or effervescent tablets, which is seen as a benefit to those who struggle to swallow pills.
Another deciding factor which might make someone more inclined to buy Kamagra is the cost. Kamagra is cheaper than Viagra. However, it's important to point that generic sildenafil is also cheaper than Viagra. Furthermore, generic sildenafil is licensed to be sold and used in the UK.
Viagra is legal and regulated in the UK and therefore a much safer option.
Is Kamagra Legal?
Kamagra is illegal to buy or sell in the UK and is therefore not available in legitimate pharmacies in Britain. This is because the drug has not passed the MHRA's quality control test. As such, the safety and effectiveness of Kamagra is not known and therefore cannot be safely prescribed.
Moreover, it is illegal to purchase any prescription-only medication unless a doctor has specifically given you a valid prescription.
Is Kamagra Safe?
It is claimed that Kamagra contains the same active ingredient as Viagra, sildenafil citrate. However, due to its illegality the only place you can purchase Kamagra is on illegal websites. These websites are not regulated by the MHRA or GPhC, and could easily be selling potentially dangerous counterfeit products that bare no resemblance to Viagra.
There is a risk that the Kamagra you buy online may not contain any sildenafil at all, making the treatment practically useless for its intended purpose.
Contrarily, the medicine you buy could contain a dangerous amount of sildenafil. Taking too much sildenafil can result in a sustained and painful erection (priapism) which, if left untreated for 24 hours, can cause serious damage to the penile tissue.
Other ingredients may be present in the medicine but not listed on the label, such as fillers and binding agents, which you may be allergic to.
Without visiting a doctor, it is impossible to say whether it is suitable for you to take Kamagra. Everyone has different lifestyles and requirements, so it is incredibly dangerous to take any medicine of which you know nothing about, and which you have not been advised to take by your doctor or other healthcare professional.
To put it simply, Kamagra is a potentially dangerous medicine to take with no guarantee that it will work.
What Alternatives Are There for Kamagra?
There are many legal alternatives to Kamagra.
Viagra is a safer, legal option and contains the same ingredient that is supposedly found in Kamagra. Viagra can also be bought over the counter from many pharmacies in the form of Viagra Connect.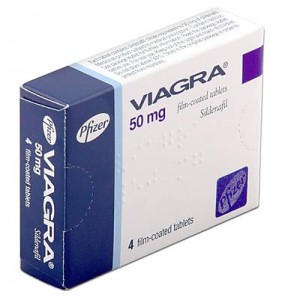 Alternatively, you can buy Viagra online from an online pharmacy.
Prescription Doctor has a number of legal ED medications to choose from whilst also offering a discreet, hassle-free service.
If you are unsure how to take Viagra, speak to your doctor or a pharmacist. They will be able to give you professional, safe and confidential advice on various ED treatments and dosages.
Sildenafil is available as a generic drug and is cheaper than Viagra, while also safe and MHRA approved.
Other medications available to treat ED include Spedra, Cialis and Levitra. These all have various benefits and disadvantages to one another.
Alternatively, there is a topical treatment for erectile dysfunction called Vitaros Cream. This cream is applied directly to the tip of the penis.
You can read our article comparing different ED treatments here.
You can find these medications on legitimate online pharmacies, which will take any embarrassment or hassle out of visiting your GP.
You should always discuss the available erectile dysfunction treatments with your doctor.
Can I treat Erectile Dysfunction Without Medication?
Treating ED without medication depends on the reasons for your ED. High cholesterol, high blood pressure and obesity are all linked to ED, and these can be altered by leading a healthier lifestyle.
Stress and anxiety can also cause ED. Psychological problems need to be addressed with therapy, which can be time-consuming. ED medication can therefore be helpful to take short-term while therapy or leading a healthier lifestyle takes effect.
Conversely, erectile dysfunction can be an indication of an underlying health condition. While it's not common, there have been links between erectile dysfunction and heart disease.
There's no need to feel embarrassed; erectile dysfunction is a common issue amongst men of all ages. It is estimated that up to 1 in 5 men suffer from erectile dysfunction. Almost half (45%) of those who reported erectile dysfunction did not seek help for their condition. If you are suffering from erectile dysfunction, speak to your GP.
Additionally, your doctor may be able to determine a diagnosis for your condition and put you in contact with other healthcare professionals who can help to treat any underlying conditions – especially those of a psychological nature.
You should never purchase a medicine online without first seeking advice from your doctor. Your doctor will be in the best position to determine the safety of the treatment for you, taking into consideration any other medication you may be taking, the severity of your symptoms, and any underlying health conditions you may have.
Over the past decade, it has become easier to get treatment for erectile dysfunction. Whether you get a prescription for it online or pick up Viagra Connect from your local pharmacy, there is almost no need to risk your health and potentially waste your money by attempting to buy Kamagra online.